Delaware United is holding an event to honor the work of retiring Representatives John Kowalko and Rep. David Bentz. RSVP and tickets (donations) are available at that link. It will take place on Thursday evening, March 31, 2022 between 6:30 pm and 8 pm at Tony's Bistro, 29 Chestnut Hill Plaza, Newark, Delaware 19713. Proof of vaccination is required to attend the event.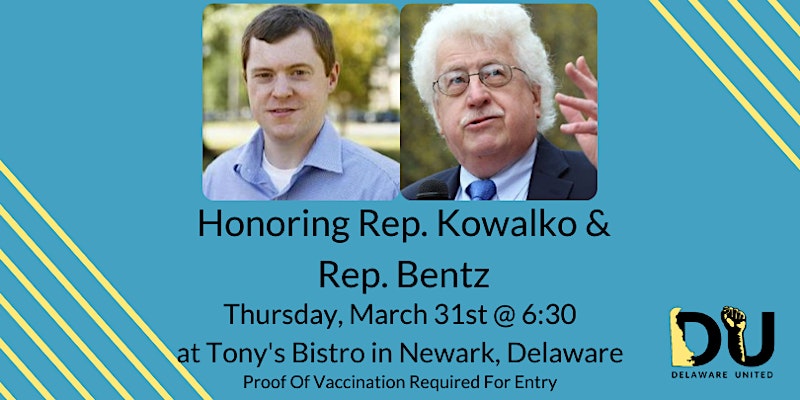 Dinner is cooked to be served as you arrive so everyone will get a hot, fresh meal, no matter when you arrive. You can choose from the menu items below, or pay your own fare and choose from the rest of the menu. The seats are very limited so make your reservations at the link above soon.
Tickets are non-refundable and required for entry.
Here are the menu options included with each ticket (each Comes W/ Salad, Roll, & One Soft Drink):
Penne with Tomato Sauce
Gnocchi Sorrentina
Chicken Marsala