"An Atlanta-area prosecutor plans to scrutinize a post-Election Day phone call between Sen. Lindsey Graham (R-SC) and Georgia Secretary of State Brad Raffensperger as part of a criminal investigation into whether former president Donald Trump or his allies broke Georgia laws while trying to reverse his defeat in the state," the Washington Post reports.
"Sen. Lindsey Graham said he'll be meeting with former President Donald Trump in the coming weeks to talk about the future of the Republican Party," Politico reports.
Said Graham: "I'm going to try and convince him that we can't get there without you, but you can't keep the Trump movement going without the GOP united. If we come back in 2022, then, it's an affirmation of your policies. But if we lose again in 2022, the narrative is going to continue that not only you lost the White House, but the Republican Party is in a bad spot."
Tim Alberta has a long, must-read profile of Nikki Haley, who is widely expected to run for president in 2024.  Here's how she sees Donald Trump's legacy: "We need to acknowledge he let us down. He went down a path he shouldn't have, and we shouldn't have followed him, and we shouldn't have listened to him. And we can't let that ever happen again."  More on Trump: "I don't think he's going to be in the picture…I don't think he can. He's fallen so far."
ILLINOIS U.S. SENATOR / GOVERNOR — Republican Rep. Adam Kinzinger did not quite rule out a statewide bid in 2022 on Tuesday, but he sounded very unlikely to go for it. "It's not my intention to run for anything statewide," the congressman said, adding, "I think there's probably less of that chatter."
Kinzinger also alluded to his vote to impeach Donald Trump last month when discussing his future. Kinzinger said that people who "speculate that I was taking the positions I was taking to set myself up to run statewide" don't know him and also "probably don't know something about politics if you think I can get through a primary pretty easily."
NEBRASKA U.S. SENATOR — Associated Press: "Even in Nebraska, [Republican Senator Ben} Sasse has some reason to think there's a market for what he's selling. He won almost 27,000 more votes than Trump in the state, proving better at holding on to wayward GOP voters and winning over Democrats."
NORTH CAROLINA U.S. SENATOR — Former Rep. Mark Walker earned an endorsement on Wednesday from Rep. Madison Cawthorn, who is one of the most notorious Republican extremists in the freshman class. Walker is the only notable GOP politician who has announced a bid to succeed retiring Republican Sen. Richard Burr so far, but a number of others are considering getting in.
MASSACHUSETTS GOVERNOR — Former state Rep. Geoff Diehl, a Trump supporter who was the Republican 2018 Senate nominee, said this week that he'd decide on a gubernatorial bid "in the next few months." Diehl had previously expressed interest in waging a primary campaign against Gov. Charlie Baker, who has not yet announced his 2022 plans.
On the Democratic side, political science professor Danielle Allen told WGBH that she expected to remain in exploratory mode at least through the spring. Allen, who would be the first Black woman elected governor of any state, formed an exploratory committee in December.
CALIFORNIA 22ND CD — This week, Marine veteran Eric Garcia announced that he would run as a Democrat against Republican Rep. Devin Nunes, who is one of the most notorious Trump sycophants in a caucus full of them. Garcia campaigned as an independent two years ago but took last place with just 3% in the top-two primary. Democrat Phil Arballo, who went on to lose to Nunes 54-46 as Trump was carrying this seat by a slightly smaller 52-46 margin, is also seeking a rematch.
MARYLAND 5TH CD — Activist McKayla Wilkes announced this week that she would seek a rematch against House Majority Leader Steny Hoyer, who defeated her 64-27 in last year's Democratic primary. Greenbelt Mayor Colin Byrd is already challenging Hoyer from the left, but he and Wilkes each affirmed that only one of them will be on the 2022 ballot. "I had a conversation with him, and we do plan on consolidating at one point," Wilkes told Maryland Matters. "The main focus is to have a progressive emissary, whether that's Colin or myself."
ALASKA U.S. SENATOR — "Just one Republican senator that voted to convict President Donald Trump on Saturday has to face voters next year. But she does not seem to care about the political fallout," Politico reports.
Said Murkowski: "If I can't say what I believe that our president should stand for, then why should I ask Alaskans to stand with me? This was consequential on many levels, but I cannot allow the significance of my vote, to be devalued by whether or not I feel that this is helpful for my political ambitions."
NORTH CAROLINA 11TH CD — 2020 Democratic nominee Moe Davis said in a recent fundraising email that he was considering seeking a rematch against freshman Republican Rep. Madison Cawthorn. Davis raised $2.3 million last year but lost 55-42 as Donald Trump was carrying this western North Carolina seat by a similar 55-43 margin.
NEW MEXICO 1ST CD — Two Democratic state legislators have introduced a bill that would require parties to select their nominees for special elections to the House using a traditional primary rather than through a party central committee meeting, but it faces a number of hurdles.
The Albuquerque Journal writes that the legislation would need the support of two-thirds of each chamber in order to go into effect in time for the likely special election to succeed Democratic Rep. Deb Haaland, who is Joe Biden's nominee for secretary of the interior. One of the bill's sponsors, state Rep. Daymon Ely, is also worried that the committee hearing process is moving so slowly that his proposal could be "killed by delay."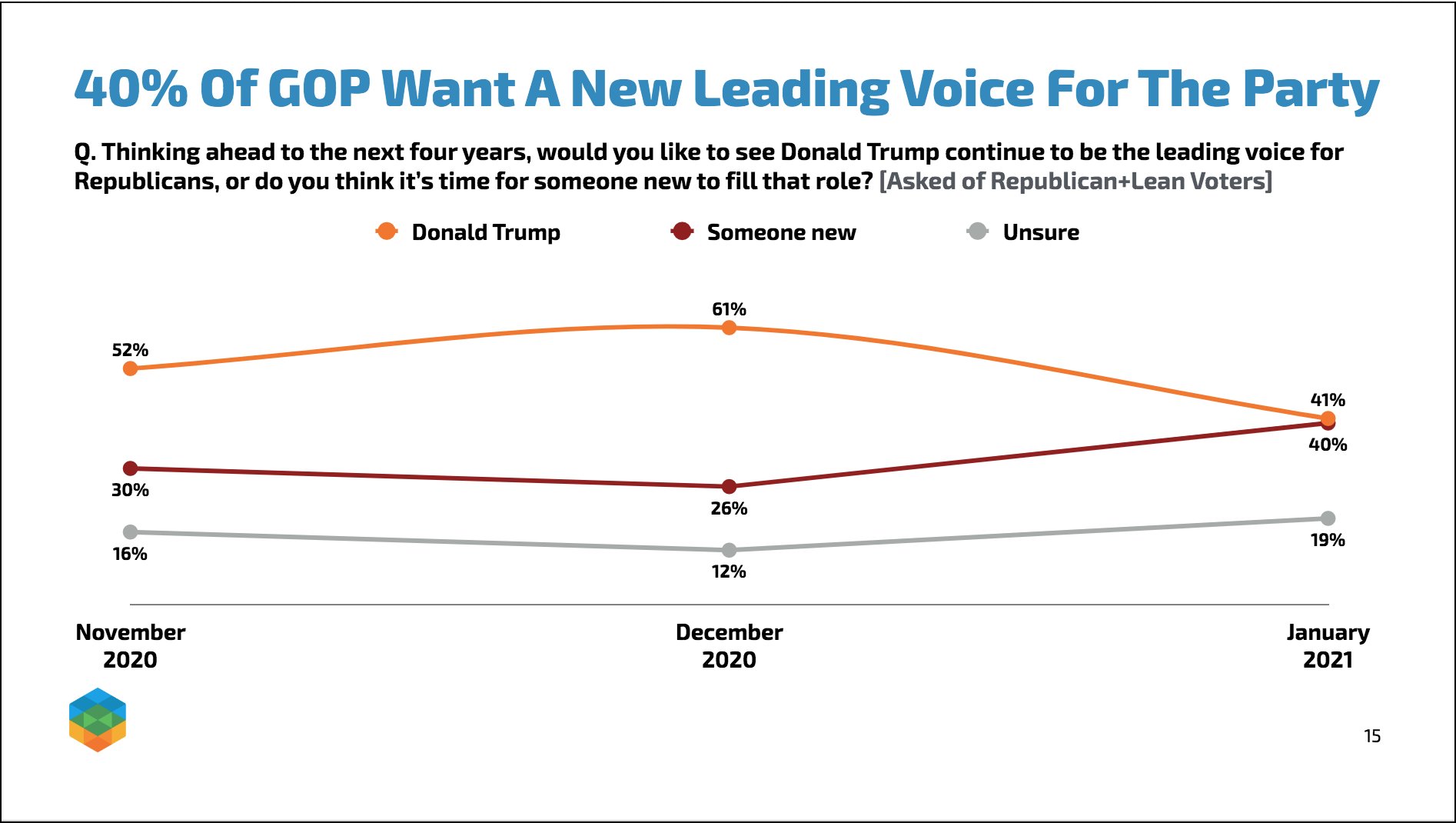 NEW YORK 22ND CD — In an interview that took place one day after he conceded defeat in the extremely tight November election, former Democratic Rep. Anthony Brindisi did not close the door on a 2022 campaign to return to the House. Brindisi told Syracuse.com, "I certainly have not ruled anything off the table yet. But right now, things are a little too raw and early for me to decide."
Brindisi and Republican Claudia Tenney, who will be sworn in on Thursday, have already faced off in two competitive elections. In 2018, Brindisi denied Tenney a second consecutive term in the House by beating her 51-49 during that year's Democratic wave. Tenney, however, came back last year and unseated Brindisi by 109 votes, though the defeated incumbent still ran well ahead of his party's ticket. According to new data from Daily Kos Elections, Donald Trump carried this seat, which includes the Binghamton and Utica areas upstate, 55-43.
TEXAS 24TH CD — The National Journal's Mini Racker reports that 2020 Democratic nominee Candace Valenzuela is considering seeking a rematch against freshman Republican Rep. Beth Van Duyne. This historically red seat in the Dallas Fort Worth suburbs was swung hard from 51-44 Trump to 52-46 Biden but Van Duyne, like almost all Texas Republicans running in competitive House races, ran well ahead of the ticket and prevailed 49-47.
NEW YORK CITY MAYOR — The lobbying group Fontas Advisors, which Politico says is not working with any candidate, has released what it says will be the first of a "recurring series" of polls of the June instant-runoff Democratic primary from Core Decision Analytics. 2020 presidential candidate Andrew Yang leads Brooklyn Borough President Eric Adams 28-17, while the only other candidate to hit double digits was City Comptroller Scott Stringer with 13%. The survey did not ask about respondents' second-choice preferences.
The only other poll we've seen was a mid-January survey for Yang from Slingshot Strategies that gave him a similar 25-17 edge against Adams. That poll went on to simulate the instant runoff process and found Yang defeating Adams 61-39 on the 11th and final round of voting.
There's a long while to go before the primary, though, and this week, the New York Times reported that former White House Office of Management and Budget Director Shaun Donovan became the first contender to launch a "television ad campaign of any significance in the contest."
The spot begins with footage of Barack Obama declaring, "Shaun's just one of those people where he sees a problem, and he will work to solve it." Donovan then appears and tells the audience, "I represent real change. But a change candidate usually has the least experience. I actually have the most." The commercial also features more pictures of the candidate with Obama and Joe Biden.
NORTH CAROLINA U.S. SENATOR — Sen. Lindsey Graham (R-S.C.) predicted Lara Trump will benefit from his second acquittal in an impeachment trial this weekend, The Hill reports.
Said Graham: "The biggest winner of this whole impeachment trial is Lara Trump. My dear friend Richard Burr, who I like and have been friends to a long time, just made Lara Trump almost the certain nominee for the Senate seat in North Carolina to replace him if she runs, and I certainly will be behind her because she represents the future of the Republican Party."
FLORIDA GOVERNOR — Democratic Rep. Charlie Crist, who recently confirmed he was considering seeking his party's nomination for governor a second time, now says he likely won't have a decision for "several months." Spectrum News' Mitch Perry adds that Crist expressed "enthusiasm" about a possible bid by state Sen. Annette Taddeo, who was Crist's running-mate in 2014 and said last week that she was thinking about a campaign of her own. However, Perry notes that Crist also offered "praise[]" for three other women who might run for governor: state Agriculture Commissioner Nikki Fried, Rep. Val Demings, and state Rep. Anna Eskamani.