Via Newsworks:
It's a no vote from U.S. Senator Chris Coons on President-elect Trump's nominee for Attorney General Jeff Sessions.
Senator Coons:
"On many important issues, including voting rights, civil rights, sentencing reform, LGBT rights, domestic violence protections, immigration reform, religious freedom, civil liberties, and torture, Senator Sessions has actively opposed bipartisan efforts to advance justice."
"I am concerned that Senator Sessions' record as a prosecutor and an elected official demonstrates that on too many occasions he did not take action when there was an opportunity to stand up for the vulnerable, promote civil rights, or advance justice."
Good. Very, very good. Thank you, Senator.
 Update: Here's the complete statement: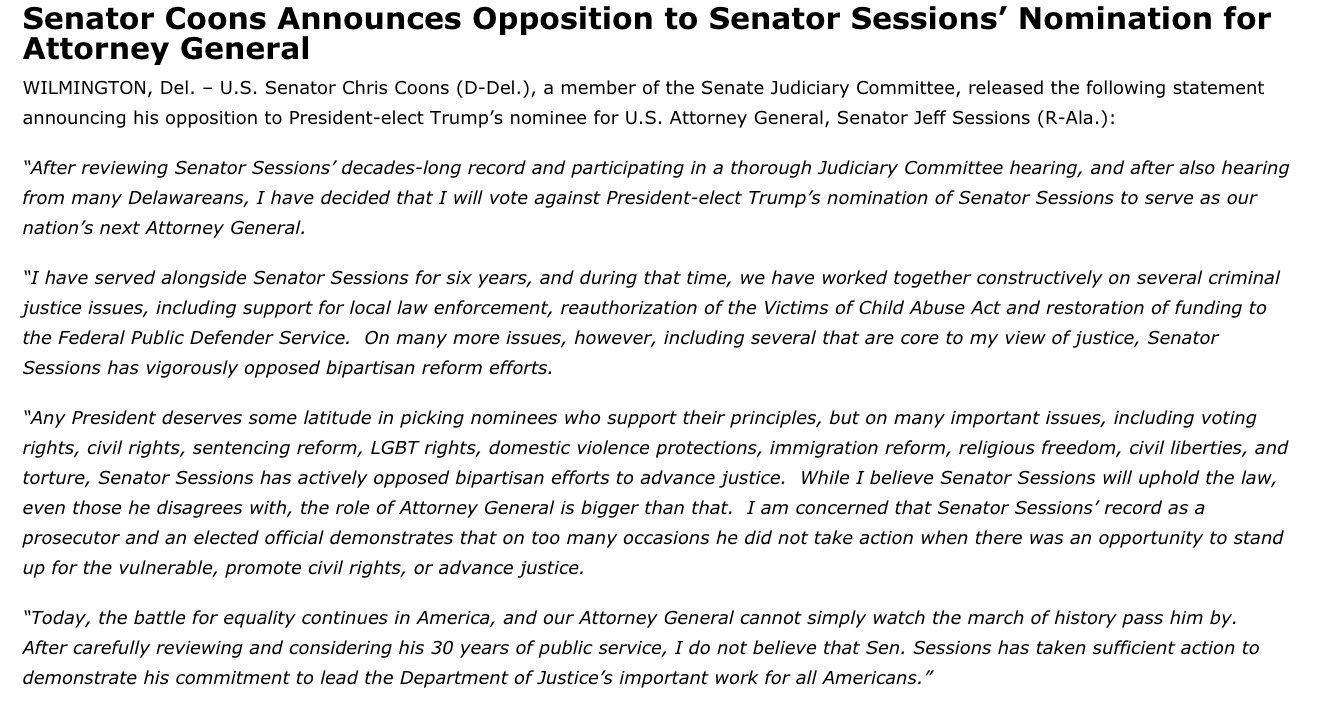 My statement announcing my opposition to Senator Sessions' nomination for U.S. Attorney General: